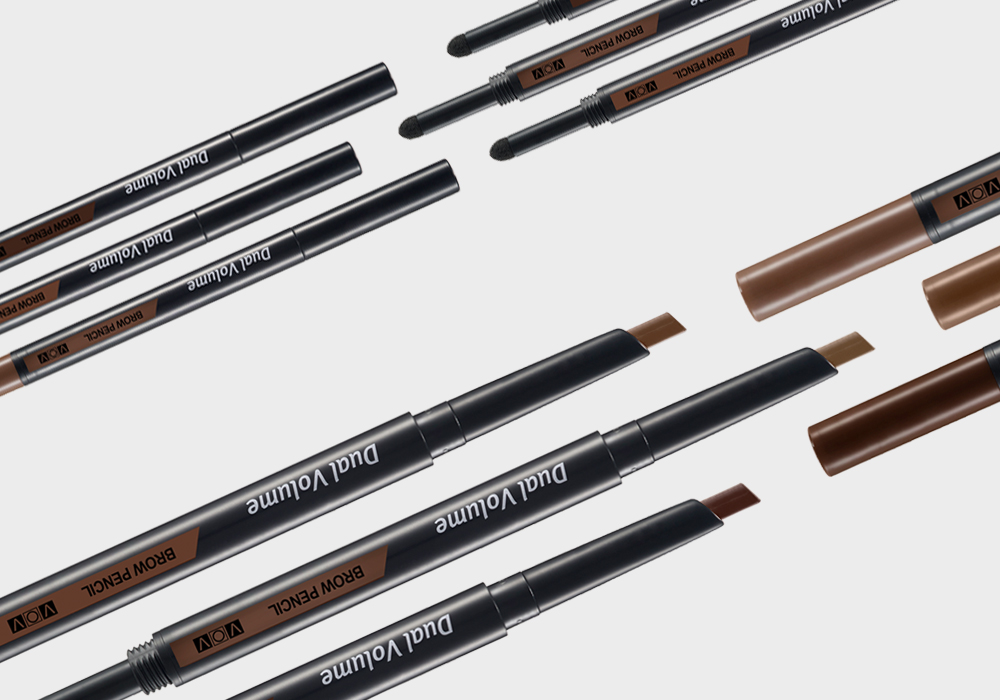 Dual volume brow pencil
Effect
Complete eyebrow texture with the soft oval-shaped pencil
The soft and creamy textured pencil glides gently on the eyebrows without irritation, and the oval-shaped lead fills the eyebrows in a naturally smooth shape and can be easily adjusted to match the thickness of the eyebrow

Natural smudging powder adds multidimensional volume
The contained powder gently adds a soft color to your eyebrows and lifts them with a natural multidimensional volume.

Have the latest "marshmallow eyebrow" trend!
Define the shape of your eyebrow with the pencil, and fill in the sparse areas with the tip of the powder to express smooth, multidimensional eyebrows.